And, theatre strikes back!
Written by: Lubna Marium
Posted on: Saturday 30th of July 2016 06:20:59 AM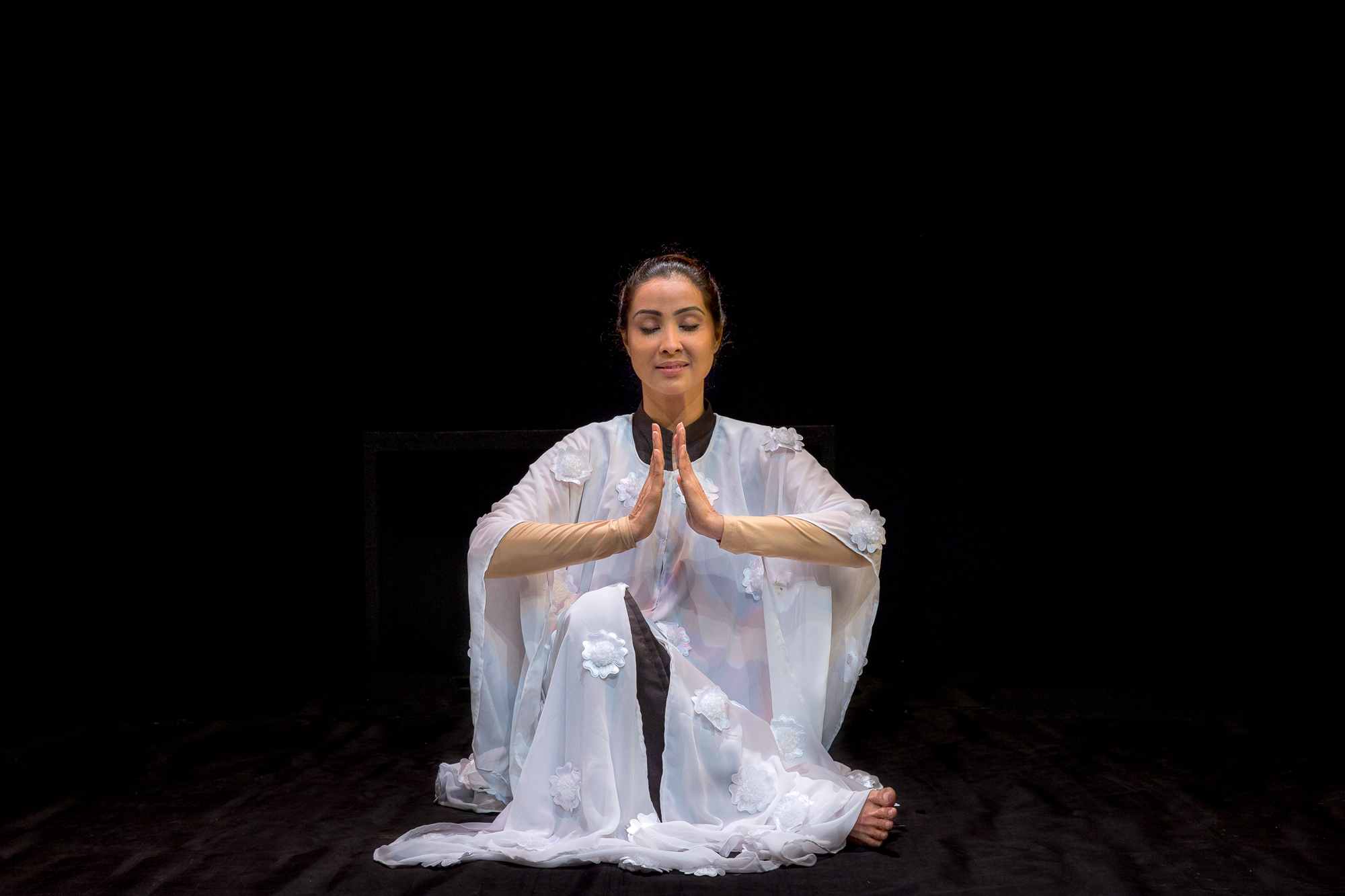 Arts gaze by Lubna Marium

And, theatre strikes back!

After the Gulshan carnage, July 15, 2016 was the first day that Bangladesh Shilpakala Academy (BSA) opened its doors for public performances, to packed audiences in all three of its auditoriums. It was heartening to see that art aficionados had, almost, consciously turned out to assert the importance of art and culture in the Bangladeshi ethos. Familiar faces like the much-respected thespian Ramendu Majumdar, veteran director Golam Sarwar, theatre actor and activist Rokeya Rafiq Baby, and many more, across generations, hugged each other silently but resolutely. The solidarity against aggression was palpable. Of course, there were new security measures, but no one was complaining.

Years ago Paul Robeson, the great singer, actor, social activist, lawyer, and athlete had asserted 'Artists are the gatekeepers of truth. We are civilization's radical voice.' Again and again cultural activists of Bangladesh have lived up to that adage. Throughout the history of Bangladesh, courageous and visionary men and women have sought to perform their protest against exploitation and repression. We call these people artistes, whether they grasp a paintbrush or a microphone, publish photographs or books, because they create something that voices our anguish and our dissent. On that day 'Gohonjatra', a play by Rubayet Ahmed, articulated a passionate diatribe against violence and intolerance, determinedly striking back against threats to our very existence.
Padatik Natya Sangsad (TSC)'s 39th theatre production 'Gohonjatra', a monodrama performed by Shamsi Ara Syka, and directed by popular theatre designer and director Sudip Chakraborthy, premiered at the Experimental Theatre Hall, of BSA, that tense Friday evening. Gohonjatra is a tale about violence, global political dynamics, danger of intolerance and the universal aspiration for peace and freedom.

Simply but appealingly designed, the play assimilated dance, theatrics, music and narrative, to voice the young protagonist Salma's own sufferings, and that of her near and dear one's, at the hands of extremists. This being Sayka's first venture in a monologue, the diffidence showed, but was overcome by the ease with which she moved between the genres of dance and theatre. I have always felt that, presently, amongst all theatre performers in Bangladesh, dancers are the most skilled. It is heartening to see a director take advantage of that. The presentation was greatly enhanced by the innovative use of masks to incorporate various characterizations by the soloist. Creative lighting complemented the performance. Sudip is to be congratulated for all these innovations. Sayeem Rana's music adequately supplemented the presentation, though at times the music sounded a bit too South-East Asian.

At one point Rubayet's protagonist appeals, 'One day this existence will end. One day or other all shall transcend this earth. Deeds only will remain. Human beings alone are responsible for their sins and their virtues, because of their inherent power of judgment. To blame one's fall from grace on the bidding of any external force is self-delusional. Therefore, be active, be honorable. Do not give in to injustice. On the other hand, purify yourself through a trial of fire, become one with the Ultimate, embrace non-duality.' The director's juxtaposition, with these words, of sculpted figures 'not seeing, hearing, or speaking evil' erected as a finale, gave food for thought. All in all, though ardently articulated, the plot falls slightly short of being powerful, as it vacillates between action and philosophical notions.

Nonetheless, on that particular evening, after the dark happenings shortly before, theatre did effectively strike back the notion that this nation can be radicalized.

---
Leave a Comment:
---